Florry the Lorry - About Florry
Published: Wed 22nd March 2023
---
Florry the Lorry - Tech Specs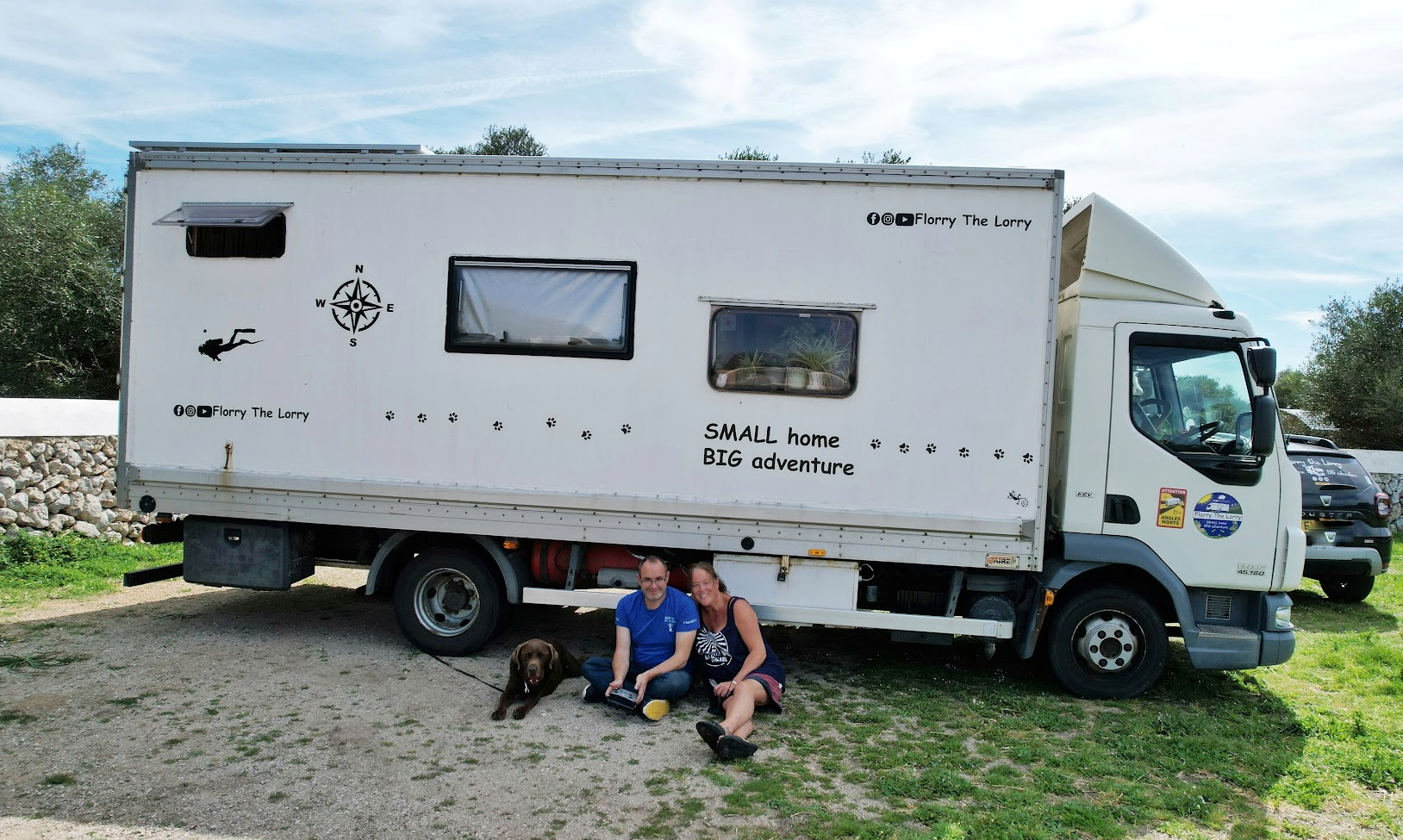 Part
Details
Vehicle
Florry the Lorry is a DAF LF45 built in 2012, she was originally a For-Hire removals van, since converted to a Motor-Caravan on her V5C.

The Entire vehicle is 8 meters long, 2.45 meters wide and 3.5 meters high.
Living Space
The living space is 6.1 meters long, 2.45 Meters wide and 2.39 Meters high.

The build was made with 50mm batons to construct a frame, then 50mm Celotex insulation all around
.
The walls and ceiling are Tongue and Groove from B&Q

The Kitchen worktop is 28mm Oak from Ikea.
Water System
Florry has a 336 Litre cold water-tank.

The plumbing is all push-fit from B&Q.

The water system is pressurised by a Shurflo pump and accumulator from LeisureLines

Hot water is provided by an on-demand LPG Water-heater from iMass.

We purchased ours from Jackson Leisure but they no longer sell them, but a quick google can find you a supplier.
Electrical
2 x 200Ah LiPo4 Batteries

910W Solar panels connected to the MTTP Controller

3000W Inverter/Charger - this powers the fridge and mains sockets, but also doubles up as a charger when connected to mains and also supplies the mains directly to the sockets turning off the inverter.

Sterling 24v to 12v Battery to Battery charger. Most systems in Florry run on 12v, except the fridge which is a normal domestic fridge and runs on Mains.

There are also another 400W of solar on the roof which charge a Jackery 500W Power Bank.
LPG
120 Litre LPG tank which supplies the Water Heater, Cooker, Propex Heater and external Gas BBQ Point.

120L lasts about a year for us.
---
---
Related Posts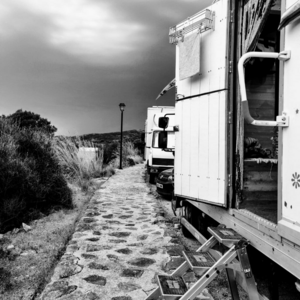 Published: Sun 5th March 2023
Why we Moved out of our house and live in florry...more...
---
---
---
---
---
---
---
---
---
---
---
---
---
---
---
---
---
---
---
---
---
---
---
---
---
---
---
---
---
---
---
---
---
---
---
---
---
---
---
---
---
---
---
---
---
---
---
---
---
---
---
---
---
---
---
---
---
---
---
---