Florry the Lorry - Facebook 28th June 2019
Published: Fri 28th June 2019
---
Facebook 28-06-2019
Florry the Lorry is a 2012 DAF LF45.160. she started life as a re tal lorry a d is ow reclassified as a motor carava .
The box is 26mm GRP (glass rei forced plastic) a d o the i side is 610cm lo g, 245cm wide a d 239cm tall. The floor, ceili g a d walls are all i sulated with 50mm of celotex.
There are 2 200w solar pa els o the roof chargi g 2 260ah AGM batteries. We have a 1000w I verter for chargi g laptops a d ru
i g a washi g machi e!
It has a pressurised water system so we ca use ormal household taps a d a shower a d a 336 litre water ta k.
Gas is supplied by a 120 litre LPG ta k, this is used by the cooker, fridge a d 9 litre carver cascade 2 water heater.
Fi ally we have a 5kw diesel heater for heati g i the wi ter, a d hopefully we ca i stall a wood bur er i the future.
![& bsp](/images/65569825_596986364123213_5504800256899940352_ .webp)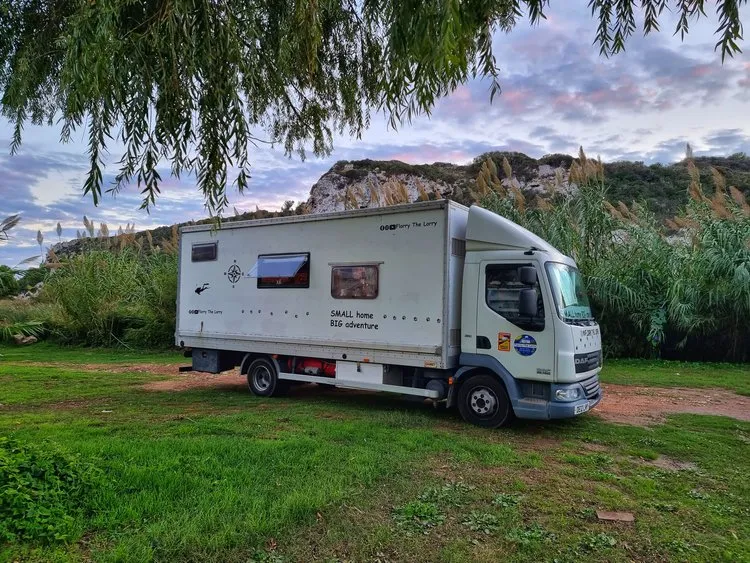 ---
---
Related Posts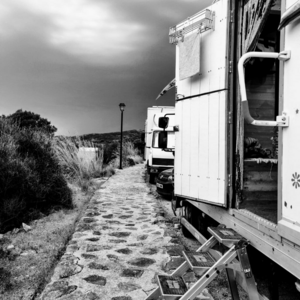 Published: Sun 5th March 2023
Why we Moved out of our house and live in florry...more...
---
---
---
---
---
---
---
---
---
---
---
---
---
---
---
---
---
---
---
---
---
---
---
---
---
---
---
---
---
---
---
---
---
---
---
---
---
---
---
---
---
---
---
---
---
---
---
---
---
---
---
---
---
---
---
---
---
---
---
---
---